The current IT industry is witnessing major shifts which are helping provide more opportunities for IT aspirants. Various platforms are coming up while others have continued to benefit the users of IT sectors in a profound way. A platform, in this case, means something you can build on, for example, smartphones. Platforms are essential in promoting brand awareness and reducing the risk involved by the initial companies and they go beyond the use of software to incorporate other issues.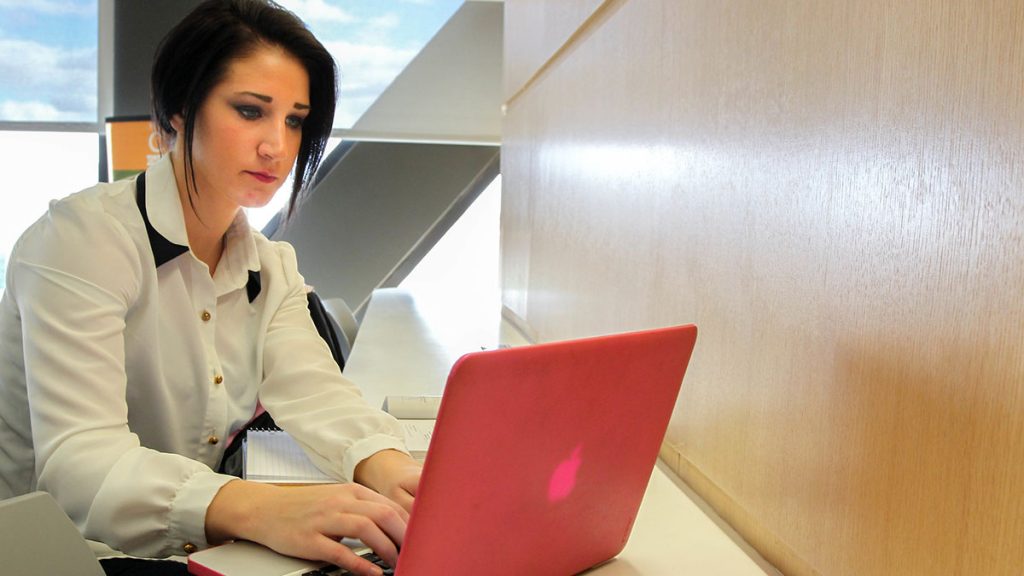 Major platforms that can bring revolution in IT and their benefits 
Crowd testing
Crowd sourced software testing is no doubt the next big move in the industry. Crowd testing would be essential to an IT aspirant in testing their applications, software or applications before they get to the final user. The process is essential in detecting functionality, security, and usability of a software. The good news about crowd testing is that you can work from anywhere as a tester with the rise in global demand for crowd testing. It goes a long way in assuring you of the credibility of your software. India for example, crowd services are changing and as a result opening doors for more experience for the IT aspirants.
Interaction Platforms
The platforms offer an avenue that facilitates digital interactions such as through messages, images, money transfer and voice calls. Examples of these platforms are Facebook, Bitcoin, and WeChat. Facebook is the most common and it has grown to be among the top social media platforms that all types of business can take utilize. Besides connecting friends, it can be a tool for promoting as well as advertising your business. Facebook provides a low-cost marketing strategy to the millions of users you may wish to target. IT aspirants can also share information related to their business where they can go ahead and interact with existing or prospective clients. It's important to understand the importance of brand awareness and in this case, Facebook helps create it through bringing traffic to your website which may translate to increased clients.
Data harvesting platforms
These platforms provide useful services and also generate data for users of such platforms. Examples of these platforms include Waze, InsideSales.com, and OpenSignal. Data collected from the users is fed back to create a network effect that consistently generates data which in return makes such platforms more useful. Further, IT aspirants can take advantage of the wealth of data to make investment decisions and predict future trends in the markets. To launch such an information harvesting platform, you require building initial user base without necessarily having data network effect. For example, Freemap started by offering free navigation through the use of crowdsourced maps then later took a shift to become traffic prediction center.
Computing Platforms
These platforms enable their users to interact with 3rd party developers and a good example is Google Android and Apple iOS. Computing Platforms have been used through a marketplace or app store that helps in streamlining discoveries, recommend as well as monetize apps. Through these platforms, a bi-directional network effect is created on reaching critical mass. To effectively make use of this platform, you need to create solutions for chicken and egg problem. However, some successful computing platforms have taken unique paths. For example, Google focused on building a supply side through open source slogans as well as running competitions. From this, you can learn that to effectively utilize computer platforms, you need to build on critical mass while opening other types of participants which will ensure an explosive growth for the platform you decide to set up.
Everything On-Demand
On-demand services platforms such as Uber and Munchery are specifically designed to bring end-to-end services that are finally fulfilled by a contractor or independent service provider. People are now getting used to everything on demand that is actualized through phone apps where even food stuff is delivered on the doorsteps at any time of the day or night. In this type of platforms, the lesser the variety of services, the better the experience. It's clear that everything on-demand is the next big force that will overtake the current day buyer and seller interaction.
Marketplaces
Platforms like Amazon, Ali express, and Kick starter help connect buyers and seller. They are two-sided platforms where prices set are set by the sellers. In this platforms, the more the variety offered, the better they become. These platforms have played a key role in shaping aspirations of many IT aspirants and it remains interesting to see how the platforms will benefit from them. IT aspirants can come in as third party sellers who play a great role in increasing the number of buyers and in return getting income. On these platforms, identity plays the secondary role where buyers are more interested in certain products and not the sellers.
Augmented Reality
While this may be a new concept to most IT aspirants, it helps integrate digital information to fit in the user's environment. It utilizes the existing environment, unlike virtual reality which uses artificial environment. Examples of wearable device that make use of this concept are smart watches, 3-D head-up displays and fitness brands where people can easily view data while focusing ahead. IT aspirants need to take advantage of the fact that this platform is not yet fully established yet promising. In the next few years, wearables will be common scenario among employees in workplaces where they will be used for business purposes. The anticipated change in favor of augmented reality will enhance the use of tools that increase workers efficiency will utilizing available resources to the maximum. Further, the wealth of data will help companies gain business insights so as to enhance the quality of services and ensure customer loyalty.
Despite the limits that may be faced in utilizing IT platforms, it's important to build a platform that will cultivate the users, collaborators as well as IT developers. The future of IT platforms remains to be very promising since some of them remain underutilized for example, augmented reality. It's no doubt that there are a lot of benefits that can be realized from the revolution in IT industry.